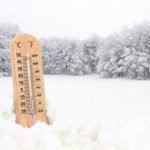 Winterizing Plumbing is an Autumn Project – Don't Wait for the Freeze
Preemptive action when it comes to winterizing plumbing in and around Middleton Wi makes sense. Frozen water pipes are more than an inconvenience they can damage plumbing fixtures, impair water well pumps and cost hundreds of dollars to remedy. Timely action now will be rewarded when the snow is drifting and the thermometer reading is below freezing.
Property insurance companies throughout "cold country" report annual claims in the billions of dollars resulting from frozen water pipes. Frozen pipes can leak or burst. And every year you hear of a fire destroying property because the homeowner was desperately trying to thaw pipes.
Winterizing Plumbing is a Form of Insurance
Taking the proper steps to safeguard your plumbing is a form of personal insurance against Mother Nature. If you have a cabin or summer home that's vacant in winter, you've even more risk. Unattended water systems, especially well and septic systems, need special attention.
Leaking or burst pipes can lead to serious damage, including:
Sagging ceiling
Stained walls
Damaged floors
Ruined furniture
Shorted wiring – fire!
Estimates of potential damage from frozen pipes suggest a one-eighth-inch crack can let loose as much as 250 gallons of water in a single day. The volume of ice is 9% greater than water – it doesn't fit in the same space so pipes burst!
Bottom line? It's nothing to take lightly!
Water Well Pumps and Water Pipes Require Attention
Most modern water well pumps are protected to keep them frost-free, but a checkup before the temperatures drop provides peace of mind if nothing else. Submersible pumps are usually deep enough in the ground to be below the frost line, even in Middleton WI and surrounding rural areas. But, some older installations can be exposed. Protecting water well pumps is guarding the source of flowing water – and protecting one of the largest and most expensive components.
Consider the water system in your home like the circulation system in your body. The pump is at its heart and the pipes keep everything healthy.
Protecting Pipes Key in Winterizing Plumbing
It doesn't matter if a building is a summer home or year-round residence. Or whether it's on a city water system of fed by its own water well. Keeping the pipes that carry water well above 32 degrees is critical. Whenever possible, especially for pipes near outside walls, everything should be insulated. Adding extra pipe insulation insures the water stays warmer longer and saves energy, too.
Modern home design, especially in cold weather areas like Wisconsin are engineered to keep critical heating and cooling elements near the core of the building, away from weather extremes. But in older homes – especially rural houses and the classic stately homes in the Middleton WI area – the systems are far less efficient. Inspecting insulation in the walls near pipes can head off freeze problems. Older insulation can shift and settle leaving gaps for cold air to collect.
Winterizing Plumbing Keeps Water Flowing – In and Out
Sink and tub drains can freeze, too, if used water travels through exposed areas or sits too long in the same place. Fall is the time to consider septic tank maintenance, too. Having the tank drained will reduce the risk and covering the ground above it with insulation like straw or additional soil could be beneficial.
Sauk Plains Plumbing and Pumps is always ready with a complete line of products for installation, maintenance and timely service – including winterizing plumbing, reviewing water well treatment and providing specialized, traditional and constant pressure well pumps.
Call or email Sauk Plains Plumbing at 608-798-2121, to protect your home and family's water well with an annual inspection, service and repair. For answers to questions on water well pumps, winterizing plumbing or any plumbing service in Middleton WI.