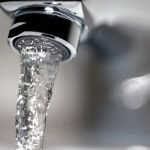 In the aftermath of this year's flooding rains, water well testing provides peace of mind and promotes family health. If there's any doubt that your Southern Wisconsin well's water quality has been compromised get it tested and treated now. While precautions can be taken to protect your rural well from contamination, the only way to be sure if you have doubts – or signs that water is changing – is to have a professional test.
Well Testing Pinpoints Problems
In a normal year personal water wells should be tested at least annually. Private well water should be tested immediately if there are known problems with ground water or area drinking water. When conditions near your well change, new problems arise. What kind of changes:
Flooding – this is a major concern as it can cause septic systems to overflow and leak into ground water, bring animal waste and chemicals into areas where they aren't normally present.
Land Disturbances – a farm activity that changes the flow of rain water, etc.
New Construction – building homes, streets and highways nearby can change the flow of water and put additional pollutants into the ecosystem.
Liquids follow the path of least resistance and ground water follows the contours of the land, flowing from high ground to lowland.
Contaminants like bacteria and nitrate flow from the surface into groundwater from farms, septic systems and other sources. Flooding rain rapidly speeds the process and moves contaminants further from their source.
NOTE — The Wisconsin Department of Natural Resources (DNR) issued a press release saying:  "well owners who observe flooding or changes in their water should assume their wells are contaminated. BUT, wells in flooded areas that don't show obvious signs can be in danger, too."
What does water quality well testing look for? There are a number of contaminants that impact the life and health of residents relying upon water wells for their drinking water. Well testing includes searching for:
Bacteria – coliform bacteria is a serious disease-spreading bacteria often found in drinking water. If there's a change in taste, color or cloudy aspect to your water check for bacteria immediately.
Nitrates – A form of nitrogen that causes serious health problems, especially in young children. Often present when agricultural runoff penetrates drinking water.
Chloride – often present when ground water is contaminated by leaking or flooded septic systems, flood waters sweeping up debris from landfills, fertilizer spills or road salt.
Alkalinity – the measure of salts in the water that lead to corrosion.
Corrosive Potential – well testing to predict lime deposits or other corrosions in household pipes and fixtures.
Lead – dangerous lead can leach into well water from various sources.
Information Protects Water Quality
There's very little you can do to keep flooding rains from threatening your water quality, but you can  stay well informed on the most likely contaminants and how to deal with them. The Well Water Quality Viewer, created by the Center for Watershed Science and Education, at the University of Wisconsin – Steven Point provides searchable data on test results from private wells across the state.
The DNR offers recommendations  including links to certified testing labs. For people who grow their own food, UW-Extension has a guide to help ensure produce from flooded gardens is safe.
Well Testing Complete – Then What?
If a problem is detected and water quality is in question, there are several alternatives. Working with a licensed professional is the first step to making the right decisions.
Any drilled or jetted well installed since 1930 has to have a construction report on file with the county. If was accurate when accepted, it provides valuable insights into the best treatment options.
NOTE – For Sandpoint wells, this documentation has been required since 1989.
Reports for wells completed after 1989 are available on the DNR website . Official well construction reports include:
Date the well was drilled
Original owner's name
Distance from structures – septic tanks, etc. when installed
Diameter and depth of the hole
Type of casing and a list of all materials used
Type and depth of soil and rock formation
Depth of the water table at the time of installation
Water yield at the date of installation
Don't Guess, Ask A Pro
The trained, licensed professionals at Sauk Plains Plumbing and Pumps have decades of experience installing and maintaining water wells, pumps and system components. Call Sauk Plains Plumbing today at 608-798-2121, to schedule well testing for your water source and protect your water quality in Cross Plains, Verona, Waunakee and Middleton WI.