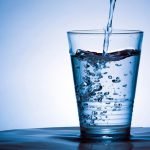 Water Treatment For Safe Water Starts With Water Testing In Middleton WI
Water Treatment is the best and sometimes the only way to provide your family with healthy and clean drinking water.
Whether using municipal water or getting water from water wells, pure, clean water is one of the top priorities of every homeowner. While water utilities filter the water they supply, some contaminants may still be in the water. Lead, nitrates, and chlorine can all be harmful and are routinely found in water from city utilities and water wells.
How To Tell If You Need Water Treatment
The first step to knowing whether you need water treatment begins with having an experienced water testing professional test your water. Sauk Plains Plumbing and Pumps offers complete water testing in Middleton, WI. Our professional Middleton WI plumbers are dedicated to making sure our customers all have healthy water for their families. If you have any questions at all, we urge you to schedule water testing sooner rather than later.
Common Contaminants Requiring Water Treatment
Nitrates
Used primarily in fertilizers, nitrates often leech into water supplies. Consumed in large enough quantities, nitrates can lead to serious health problems. For infants six months or under, death is possible. Water treatment is often needed in agricultural areas such as those around Middleton WI, Cross Plains and Dane county. This is an important test for those using personal water wells.
Lead
Lead is a poisonous heavy metal often found in older homes. Old plumbing pipes can also have lead in them and it can leech into your home's water. For homes older than forty years, water testing is important because lead poisoning can cause behavior problems and learning problems in children ages 6 and under. Lead can affect brain development which cannot be corrected.
Disinfectants
Municipal water treatment facilities use disinfectants to kill harmful bacteria and viruses in the water. This is a necessary step to keep water from being harmful, however, the disinfectants can linger in your water. Chlorine, chloramine and chlorine dioxide are some of the disinfectants use to purify your water. Professional quality water testing helps identify elements to be removed and allows for the best possible water treatment system to be installed.
Sauk Plains Plumbing and Pumps are water treatment pros and can help Middleton WI residents and businesses have pure, healthy water. We serve Dane County residents providing water testing and water treatment services in Cross Plains WI, Waunakee, Madison, Black Earth, Mount Horeb, Verona and Fitchburg WI
Call Sauk Plains Plumbing and Pumps at 608-798-2121 or email us for more information about testing and water treatment in the Cross Plains, Verona WI, Waunakee, Black Earth WI and Middleton WI areas.