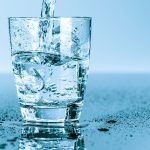 Water Filters Improve Quality of Life, Health
Protecting your home and family from Southern Wisconsin's hard, mineral-rich water with efficient water filters is not just a luxury any longer. Whole home water treatment systems remove minerals, bacteria, pesticides and other chemicals making water safer to drink and cook with. Taking a shower in your Cross Plains WI home will be more refreshing, too.
The minerals and salts in hard water are absorbed by skin, drying it and leaving it open to irritants. Hard water leaves a soap residue on people and laundry.
The most common water filtering systems are installed in the kitchen – built into appliances, underneath the sink or in a pitcher. While these are efficient for small amounts of water for drinking or cooking, a whole house treatment system serves the entire home far more efficiently and delivers clean, safe water from every tap.
Daily Benefits from Water Filters
When you turn on a tap you expect safe water to drink, bathe and clean with. Municipal water sources are treated to reduce contaminants. Home water wells are subject to more risk. Common contaminants can cause skin irritation and illness. A complete filtration system installed at the point of entry and serving the entire house protects people while also increasing the life of plumbing installations by reducing hard water crusting, corrosion and excessive wear.
Day-to-day benefits of whole house water filtration systems include:
Clean, safe water from every source in the house.
Volatile chemicals like Chlorine are removed from the water before they can be imbedded in fabrics or released into the air.
Removing chemicals reduces soap scum – the ring around the bathtub!
Dishes and glasses are cleaner.
Drinking water tastes better.
Tap water is clear, not cloudy.
Symptoms of asthma and allergies can be reduced.
In areas with home water wells, water quality is not only a personal concerns, it's a personal responsibility. In these systems, comprehensive filters reduce the risks from pesticides and other groundwater contaminants.
Today's modern water treatment systems require little or no maintenance once installed by a licensed, professional. Filters typically last from five to 10 years before replacements are needed.
One Size Does Not Fit All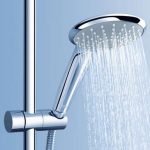 Water filters are not all the same. Some filtering elements in limited systems are designed to filter specific elements. Some are designed only to remove sediment and rust. These protect plumbing fixtures but don't address health concerns. Additional filtration is required to eliminate chlorine and reduce lime and calcium deposits. Reverse osmosis filtering units are popular for demineralizing drinking water but many have relatively low capacity. Some remove minerals that are vital in the hydration process. To offer protection throughout the home's plumbing network, systems installed at the point of entry protect every water source in the house from chemicals and contaminants.
Protecting Your Investment
It's easy to focus on the personal, visible benefits of clean, safe water. Water filters protect your home within the walls, too. Removing chemicals that clog, corrode and degrade pipes and fixtures extends the life of your pipes and fittings and increases the efficiency of your system – municipal water or from your own well.
Water treatment systems require skilled and experienced installation to operate at peak efficiency. Water must be shut off, pipes dismantled, moved and installed. Precise calculations are required before and during filter installation. Spot inspections can check and remedy existing plumbing concerns at the same time. A licensed plumber has the right tools to do the job correctly the first time.
The trained, licensed professionals at Sauk Plains Plumbing and Pumps have decades of experience installing a wide variety of water filter systems and water treatment components.
Call Sauk Plains Plumbing today at 608-798-2121, to select the right water treatment system, including installation of the latest water filters in Cross Plains, Verona, Waunakee and Middleton WI.