The array of designer toilet choices makes choosing the right one for your Cross Plains WI area home a challenge. A recent plumbing supplier list noted 22 different type of toilet. In addition to selecting the type of toilet you're faced with selecting styling, flushing technology, overall design and color.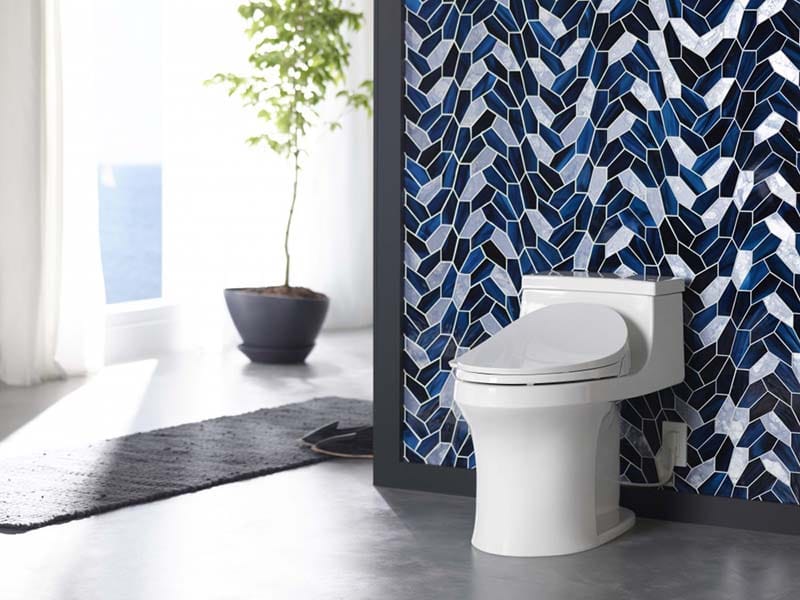 If you're working on a new floor plan and décor for an additional or remodeled bathroom – master, guest bath or powder room – your creativity won't suffer when it comes to selecting the right toilet. Not long ago toilet selection was like Henry Ford's first automobile – he said you could have any color as long it was black. With toilets, it was any color as long as it was white. White is still the predominant choice, but not the only one. The design elements in your new room and household requirements dictate how your new toilet choices fit.
Toilet Choices Begin With Type
Science and technology have teamed up to create several different systems making toilets function. A toilet's type is usually defined by the method used to flush and dispose of waste. The most common, popular options include:
Gravity-feed – these are the most common and oldest types in North America. The concept is simple: flush the toilet and gravity takes the waste down. A tank holds water that drops down into the bowl when you press a valve. Most use a siphoning action so the motion of the water helps to clean the bowl. Maintenance is minimal because this type has few moving parts. Repairs are easy and gravity-feed toilets are "quiet."
Pressure-assisted – a system of pressurized air assists the flushing action of gravity for a powerful flush. More powerful than gravity-feed but also louder. Flush is fast and efficient and clogs are less likely. Considered a good choice for large families.
Dual-flush – relatively new on the market, this type is growing in popularity because it is water-efficient. Basically a mix of gravity and pressure you can choose between a full and half flush – half flush clears the bowl with gravity alone while a full flush adds a pressure assist.
Double-cyclone – another new development that's yet to gain wide acceptance, this type uses minimal water per flush. Instead of holes in the rim like most toilets, this type has two nozzles at the rim to move water in a two-pronged effort. Nozzles are more efficient and flushing is more complete.
Consider Your Choice Of Toilet Styles
Deciding on a new toilet for your home is a matter of style rather than type since most people don't know what's inside anyway, right? And again, you have a growing list of options. There's a style to match your lifestyle.
Begin with the basic shape. There are little things to consider once you decide to make a change. Things taken for granted until now, like a round toilet vs. an elongated, oval-shape.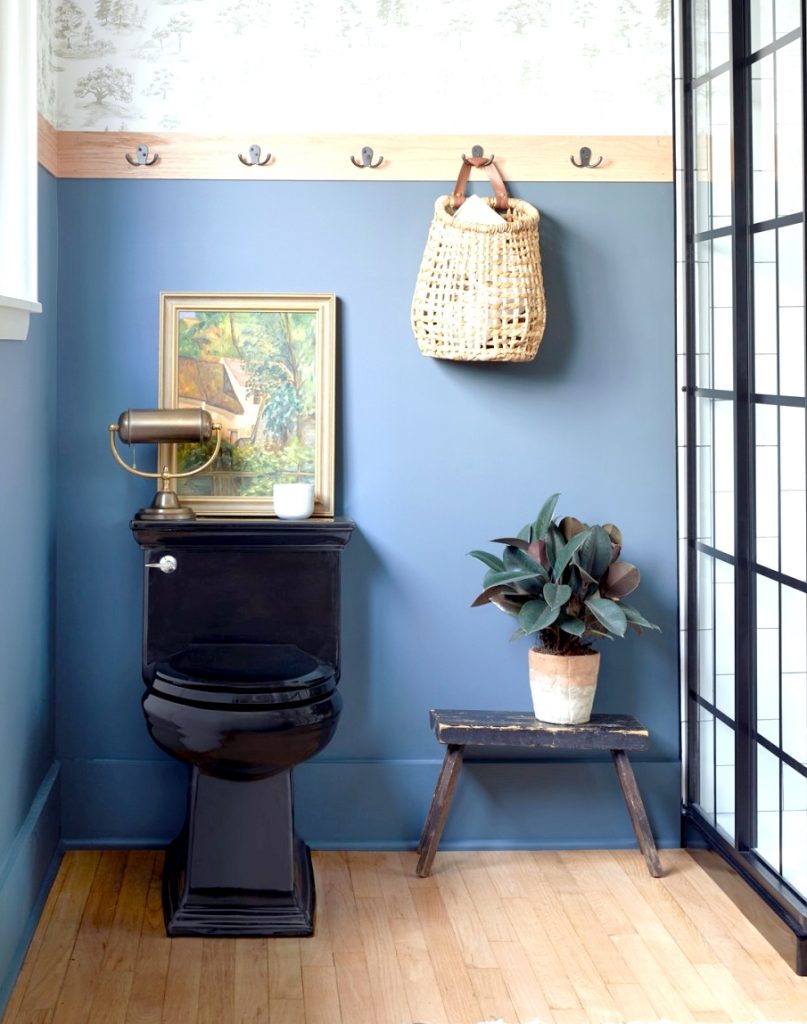 Round toilet choices – once the only choice, round versions are now ideal for small power rooms or a guest bath because of their compact design. Keep in mind, as the American population ages smaller "seats" are less convenient and less comfortable.
Elongated toilet choices– typically two inches longer than a round bowl these are the top choices for master bathrooms and larger guest baths. Adults particularly find them more comfortable than smaller, round versions.
Another detail homeowners seldom consider until they're looking for a replacement is whether their toilet is one piece or two.
One-piece design – provides a smooth, seamless look and are easier to keep clean. More aesthetically-pleasing so a better choice when the toilet will be in the open rather than in a space of its own.
Two-piece design – generally a less expensive option, designs with two separate pieces are easier to install and repair.
As styles and technology advanced so did the placement of a toilet. Most people take for granted the toilet will be sitting somewhere on the bathroom floor, right? Not necessarily. Science and design have combined to create a whole new array of wall-mounted toilets. If you're adding a new bathroom or in the midst of a major bathroom remodel this is a modern high-tech option. The water tank sits inside the wall and the toilet mounts on the wall. The toilet bowl can be at whatever height off the floor you want. It's an ultra-modern, space-saving option.
Applying New Bathroom Technology
The bidet (pronounced bid-day) rates headlines in popular design and remodeling media. Accepted as a standard bathroom appliance throughout much of the world, it hasn't caught on in the U.S. But its popularity is growing. It offers health benefits for improving personal hygiene and cleanliness. It's a water- and material-saving alternative to toilet paper. A bidet is usually a separate fixture but there are some advances that work as an add-on to a toilet. Combining bidet technology with "smart toilets" is the height of modern technology. They combine warm and cool water for cleaning nozzles and some include built-in dryers.
Are you ready to go all out for a "smart toilet?" Beyond including a bidet in the design, high-tech intelligent toilets include touch-screen controls to change the temperature of the toilet seat and control the volume of each flush. Some include built-in cleaning modes and even LED lighting.
Simpler Toilet Choices
Keeping with more everyday concerns there are two additional basic choices to make: color and hardware.
If you're designing a unique, special bathroom for guests or visitors you may want to explore the world of color available. There's a toilet and sink combination in almost any color you can think up. Colors from basic white to exotic, bold hues and even patterns can be had. Most people let their creativity go in other aspects of the bathroom remodel so the most popular color choices are light shades of sand, blue, gray, yellow, brown, pink and green. Of course, for real impact, there's stark black! When you're setting a mood, don't overlook this basic fixture.
What do you use to make the toilet flush? The flush handle is the ultimate after-thought. Modern toilet design takes into account a variety of flush handle options. Consider:
Lever on the side – this is the most common choice and it can be located on either the left or right side.
Button on top – a recent innovation a button on top of the tank is convenient and the common choice for dual-flush systems.
A wall-mount – wall-hung toilets usually include a wall-mounted button to trigger the flush.
Touchless – a motion sensor triggers the flush. Usually mounted on top of the tank so a wave of a hand sets water in motion.
Remote – if you have an "intelligent" toilet you'll flush by pushing a key on your touch-screen.
The more complex design the more critical professional installation becomes. When you're upgrading your bathrooms, look to licensed plumbing professionals to make sure everything meets local codes.
As you sort through all the toilet and bathroom fixture options, call Sauk Plains Plumbing at 608-798-2121. Our staff of licensed, bonded professionals is ready to install your toilet choices anywhere in Cross Plains WI, Verona, Waunakee or the Middleton WI area.