Combining efficiency and style are the driving forces behind modern bathroom fixtures. Homeowners continue to favor multiple bathrooms and larger bathroom suites. If you're planning a bathroom renovation for your Cross Plains WI or Middleton WI area home you have ample choices.
Today's homeowners know a busy lifestyle gets a jump-start in an efficient well-thought out set of bathrooms. Are you planning to make your current residence your family's "forever home?" You want long-term efficiency and convenience, right? And you define that as easy to keep clean and easy to get around in.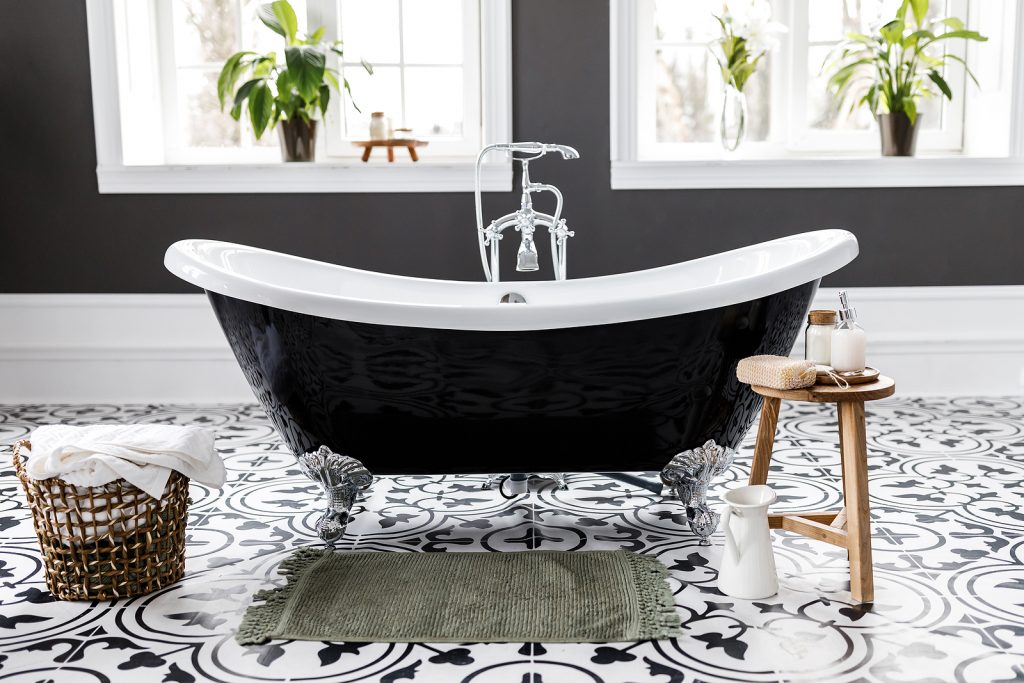 The desires of new homeowners and older residents generate bathroom inspirations from every angle. Designers take into account the latest technology in:
Sink and shower fixtures and fittings
Toilets and lavatories
Bathtubs
Shower design and construction
Multiple installations plus designer sinks
Vanities and cabinetry
Floor and wall coverings
Technology of bathroom fixtures keep pace with homeowner concerns – often providing great ideas and designs that stimulate your imagination. In addition, ever-increasing water cost and threats of drought sparked development of products using less water – toilets use less per flush and shower heads with lower flow rates are top selections. Water conservation is just one of the driving forces behind advances in technology. Personal comfort is another. As you explore the realm of bathroom fixtures, you'll discover a new world of walk-in bathtubs, step-free shower surrounds, touchless faucets, programmable temperature settings in showers and under-floor heating.
Top Trends In Bathroom Fixtures
Not long ago the idea of a jetted bathtub was front and center. In 2020, popular designs swap a large, jetted bathtub for a smaller, stand-alone soaking tub. Embracing the "retro" trend in remodeling, the classic "claw foot" bathtub is again a popular choice. Another trend taking an opposite approach with bathroom fixtures moves away from old-school shower in a bathtub designs in favor of large, wide open walk-in showers. Consider these on trend bathroom features:
Bathtubs and sinks – from classic to ultra-modern stand-alone tubs and unique water basins are show-stoppers. Tubs and sinks come in colors, various materials and styling to fit everything from an ultra-modern space to a bathroom full of country charm or North Woods cottage rustic style.
Stand -alone tubs are versatile. Consider installing them in the middle of the room, in a corner or against a wall. Whatever suits your space and lifestyle.
Sinks, too, come in many variations and are easily designed to look like stone or concrete. High-end metal and glass sinks add elegance without sacrificing performance.
Double sinks and unique installations are in demand. If there's enough room in your new bathroom, hanging sinks on the wall with plumbing built into the wall is a growing trend for modern, contemporary renovations.
Showers – a shower within a bathtub configuration is still a popular and versatile choice. On the other hand, depending upon the space you have, the trend is to open up showers as stand-alone walk-in features. A walk-in shower with or without doors is the hottest installation and increases resale value of your home.
Open-concept showers with multiple heads, built-in seating and niches for the must-have supplies are in demand. Special lighting, temperature-controlled fixtures and even sound systems are additional high-end options.
There's Big Potential In Small Bathrooms
You want to make the most of your home's bathroom potential, right? Don't undervalue a small guest bath or powder room. Or even a small bathroom adjacent to your master bedroom. You may not have room for a spa-like master bath addition. You don't need a large suite to enjoy all the benefits of an up-dated space.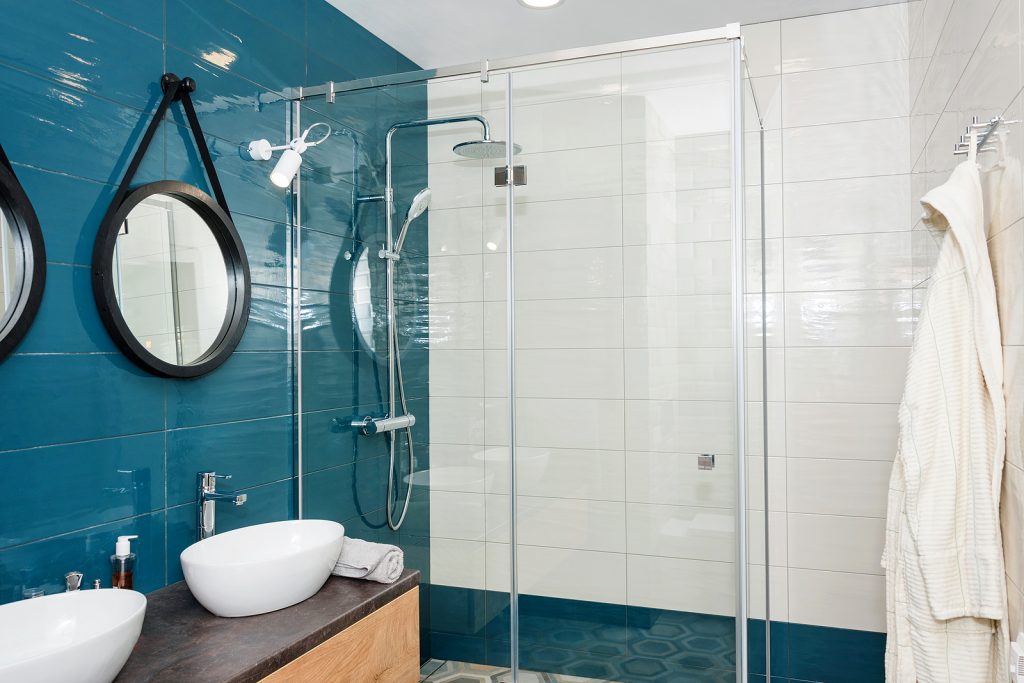 Remodeling a smaller space may be the best investment. When you're not fitting a large footprint or knocking out walls you can afford more high-end materials. In a small space you provide accents with custom-designed sinks, creative lighting and specialty fixtures. A designer sink transforms a basic vanity into an elegant piece of furniture. Not to mention the "cool" factor for visitors. You don't need a big footprint to express yourself. Leave it to your imagination. Think quality not size.
Whatever your vision for a new bathroom there's always one priority: It must be easy to clean! Tile is the go-to material for floors, tub surrounds and showers. Modern tile technology opens doors to unbelievable designs, textures and color combinations.
When it comes to bathroom tile it's all about detail. Anything goes from basic white to solid black. Textured tiles subtly play with light and shadow and mirror tiles speak of spa-like luxury. Be aware: dark walls make small guest bathrooms and powder rooms seem even smaller.
Among the hottest trends in bathroom tile, wood-look tile planks are popular for bathroom floors and shower walls. They are especially valuable for large spaces and offer a unique rustic feel when applied to walls.
Call Upon A Pro For Bathroom Fixture Installation
Whether you're planning to expand your home's footprint to include a spa-like retreat, update an existing master bath, redo a small guest bathroom or update a powder room, your choices are plentiful. So are the challenges. A minor changes here and there might be a do-it-yourself project. Installing new, high-tech fixtures is best left to professionals. When you're going "all in" on a bathroom remodel you want the very latest and greatest, right? And you don't want to do anything over because it doesn't come out as it should – that applies to fixtures working properly as well as failed inspections because something isn't up to code. The more complex the project the more critical professional installation is. Don't take chances with your new bathroom, call upon our licensed plumbing professionals to make sure everything meets local codes and performs flawlessly.
As you sort through all the bathroom remodeling options, call Sauk Plains Plumbing at 608-798-2121. Our staff of licensed, bonded professionals is ready to install the latest bathroom fixtures anywhere in Cross Plains WI, Verona, Waunakee or the Middleton WI area.
Plumbing & Installation Services