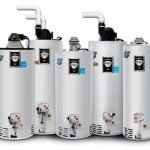 Installing a hot water heater is not the place to cut corners. It's a difficult job for a homeowner and poor installation leads to costly problems. Professional installation gets the maximum efficiency from a water heater. A properly-installed unit serves your Middleton WI home for years.
One size does not fit all when it comes to water heaters. As your lifestyle and family changes – children get older and come and go – the demands on a home's water heater change, too. Do you know what size heater is best for your needs? Has it changed – should you install a larger unit when you replace the old one. Or, do you need less hot water these days and a smaller one will do? Choosing the right heater depends upon your daily routine. To get the right size unit you have to:
Calculate flow rates
Evaluate the temperature rise expected
Account for use patterns and peak demand – will showers be in progress when the dishes or laundry is being done?
Selecting the right unit for your home is an economic decision, too. Because:
A unit that is too small works too hard and uses more energy to get the job done – it's power source (gas or electric) runs more to keep temperatures up.
A unit that's larger than you need uses a lot of energy to keep the water supply warm. Plus, it costs more in the beginning.
Hot Water Heater Considerations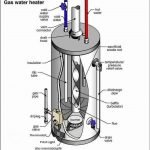 There are many reasons to have your new water heater installed by a licensed plumber. Not the least of which are the strict building codes and safety guidelines. A professional knows the rules – the can vary municipality and county.
Complying with the law is just the first reason to seek professional help. Additional reasons include:
Technical expertise – a pro makes sure temperature and pressure valves work properly. They test the heating element and make sure all connections are tight and sealed. A pro understands the serious dangers of poor or improper venting. They test for leaks and make certain the electrical connections are safe – working with electricity around water isn't for amateurs.
Avoid costly mistakes – training, experience and access to the right tools give professionals an edge when it comes to installations. Homeowners make mistakes because they don't know what they don't know – the lack experience and it "looks easy." Professionally-installed heaters are less likely to require repairs.
Professional support – a licensed plumber stands behind every job. If a unit fails there's a professional to make it right – going beyond the warranty for an individual product.
Get a complete job – a traditional water heater is bulky, heavy and dangerous to move. A professional plumbing contractor brings the new unit in and takes the old one away.
Education and training – a plumbing contractor provides you with the training you need to make sure the new unit performs as advertised. And, is able to answer questions. That includes providing thoughts on the size and kind of unit that's best for your home.
Hot Water Heater Know-how
Modern residential water heaters are more complicated than ever. There is a lot more to them than a holding tank and a heater. Solid-state ignition systems and computer-monitored controls are standard today. Getting the right unit for your home means looking at options – there are a lot of new tankless systems on today's market, for instance. When it comes to incorporating new technology into your home, knowledge is power. Professional plumbers who are hands-on with the technology every day, know what works. Big Box salespeople sell from brochures and marketing exposure. Professional plumbing contractors sell from real world experience.
With decades of experience and hands-on training, the licensed professionals at Sauk Plains Plumbing and Pumps are ready to answer all your questions on installation and maintenance of the latest plumbing systems. Call Sauk Plains Plumbing, 608-798-2121, when you need a new hot water heater for your Middleton WI area home.