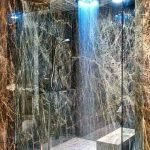 Constant Pressure Well Pumps Deliver Reliable Water Well Performance
The majority of the water well pumps in the Middleton WI and Cross Plains WI area are the old, reliable standard version. When it comes to replacements and new installation, constant pressure well pumps are quickly becoming the standard. Both work fine but constant pressure well pumps provide quicker response and smoother performance. When you need more water the constant pressure pump runs faster. When you need less, it runs slower. A variable speed motor provides quick response for "city-like" pressures at every faucet.
With reliable water pressure from a constant pressure pump you can expect:
Even water pressure for a shower
Higher-pressure outdoor systems that can power lawn irrigation
Installation of a smaller tank that requires less space
Safety and backup features to prevent damage to the pump
A controller providing self-diagnosis and alerts for repairs maintenance
Fewer repairs, less wear on parts and components
Conventional vs Constant Pressure Well Pump
A traditional, conventional system has just two speeds: on and off. A pressure-sensitive switch turns it on when a specified pressure is reached and turns it off when it gains the desired top-end pressure. From a standard system you can expect:
A large tank that will help produce longer run cycles – the overall length of the pumping cycle is determined by the size of the tank
The pump doesn't run while you're using water
The relatively simple on/off cycles can help to conserve water
Pressure immediately drops if more than one fixture is used at the same time
A conventional water well pump always runs at top speed and its repeated on/off performance can provide excess wear on the pump, motor and components.
A constant pressure well pump is designed to provide a longer operating life without hard full-speed starts and full-speed stops. There's less stress on components and less energy drain, saving on energy bills on the long-term.
Constant Pressure Well Pumps' Controller Runs The System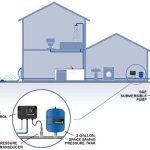 The controller is the most important component of the system. It controls the pumps speed to maintain constant pressure. The "brains" of the system, it is the reason a high-tech system with smaller tanks can be more expensive to buy than a traditional one with a very large tank. In a traditional system, the larger the tank the bigger the price tag.
The controller does more than turn on water. It provides diagnostics for the whole system and can alert operators to a needed repair. And, it can direct a plumber to the exact problem – saving wasted trouble-shooting time, lack of parts – and time is money when it comes to house calls.
Constant Pressure Well Pump – Excellent Solution, But Not A Cure-all
A constant pressure well pump is an excellent choice for anyone who wants reliable, smooth performance from their water well. An up-graded home with new kitchen or bath fixtures will benefit from the quality water delivery with an even supply every time to every fixture.
While installation of a new constant pressure well pump for your water well can produce city-like performance, it may not address all your water well concerns. It only takes on the challenge of water pressure fluctuation. If you have an old or low-yield water well, or old pipes clogged with mineral deposits – and hard water is a chronic problem in Wisconsin – controlling the pressure won't resolve everything. Bring in a professional to test your water and evaluate the entire system.
Sauk Plains Plumbing and Pumps is always ready with a complete line of products for installation, maintenance and timely service – including a well water quality review for water well treatment and an array of specialized traditional and constant pressure well pumps.
Call Sauk Plains Plumbing at 608-798-2121, or emails us to protect your home and family's water well with an annual inspection, service and repair. For answers to questions on water well treatment, conventional and constant pressure well pumps or any plumbing service in Cross Plains, Verona, Waunakee and Middleton WI, call today.