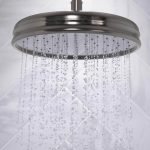 Bathroom Fixture Set the Tone in Bathroom Designs
Choosing bathroom fixtures to compliment your bathroom remodel plans requires thought and research. There are many options and variations available to add style and function to your home in Cross Plains WI and through the region. There are styles, colors, textures and engineering features for shower heads and faucet, sink and related faucets. Within styles there are subtle differences – brushed vs. polished nickel, for example. In addition to color and finish you'll be deciding which style works with the rest of the room – antique, rustic, modern, ultra-modern or something in between.
Bathroom Fixtures Take On Varying Roles
The fixtures installed in your new bathroom will be operating in the shower, bathtub and sink. Each requires different technology to provide optimum performance. Consider:
Faucets for the sink — This single category has the most to choose from. Sink faucets are generally sorted by four main types:

8-inch spread
4-inch spread
Single hole or single lever handle
Wall-mount – with single or double handle

Bathtub faucets — tub faucets and tub fillers for whirlpool and soaking tubs are available with the same finishes and designs to compliment sink installations.
Shower fixtures — control elements to turn showers on/off and control the stream of water are also available in dozens of styles to match the overall décor of the room. Shower heads come in dozens of shapes, sizes and high-tech options. There are single and multi-function models that can recreate a spa-like massage stream or the effects of standing in the rain.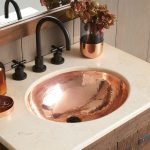 TIP FROM A PRO — When you're completing a bathroom remodel with all new bathroom fixtures, it's best to buy them all from the same manufacturer if you want the color to match. Some finishes, like chrome and brushed nickel are standard, but the decorator colors from one company may not match the same color from another.
Going beyond style and color, new faucets offer increased water-use efficiency. Some truly high-tech models include integrated ceramic disks within the fixture that help to grind away build-up caused by hard water.
Fixture Selection – A Matter of Style
The overall design style of the bathroom remodel dictates the style choice of bathroom fixtures and there's a lot to choose from. Two common styles are described as "traditional" and "transitional." Traditional maintains the classic lines and materials that have become bathroom standards. Transitional combines the latest in technology and materials with classic lines for what designers call a "timeless look."
When completely redoing a bathroom, a drastic change may be in order. An ultra-modern approach to fixtures fits the trend to walk-in showers and spa-type master bathrooms. Beyond the outward appearance of the most modern fixtures there are functional options – hand-held body sprays, decorative drains, wall-mounted faucets and multiple head showers.
TIP FROM A PRO — When considering the right bathroom fixtures for your bathroom remodel always consider the color and textures of the surrounding walls, counters and cabinetry so you have a seamless blend of styles and colors.
Bathroom Fixtures – Decisions, Decisions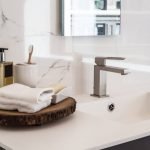 When you're trying to recreate a vintage look, bring a spa into your home or just upgrade dated fixtures there are plenty of choices. You'll find that most designs are available in more than one color. Consider the following most common finishes:
Chrome – One of the most popular finishes, chrome fits with most design styles and is easy to clean and maintain. It's durable and most every possible accessory comes in chrome. Only negative is that water spots and fingerprints show up easily.
Polished Nickel – Another smooth, shiny finish, polished nickel is darker than chrome and under differing light conditions it can appear to change color. It's an easy to clean, durable finish. Finding accessories to match can be difficult.
Brushed Nickel – The brushed effect provides a softer metallic look. Another durable finish that doesn't show wear, fingerprints or water spots easily. Easier to find matching accessories.
Matte Black – black faucets are becoming more popular because they can be matched with many different decorating styles. The make a classy statement and are easy to clean even though they do show water spots and dirt easily. Black faucets for the sink are hard to match in the tub and shower but the modern and eclectic appeal overshadows these shortcomings.
White Fixtures – White represents and clean, bright finish as a contrast to colorful bathroom styles or as a perfect blend within an all-white creation. Available in porcelain and plastic, white bathroom fixtures don't show water spots and are easy to clean. Porcelain fixtures are more fragile than metal and are prone to chipping.
More unusual metals are also becoming more and more common in bathroom fixtures. For something truly different, consider:
Gold-tone Finished – a gold tone provides a warm and elegant look with satin and matte finishes for subtle accents to vintage or historic reproductions. Complimenting accessories, including lighting, are relatively easy to finds.
Polished Brass – Brass is a long-time favorite that is making a comeback in modern designs calling for a true vintage appeal. It's easy to clean and durable with more and more accessories being created to match.
Satin Brass – A unique take on traditional brass the satin finish provides a brushed-gold look. Ideal for a different look it too is durable and as a matte finish doesn't show fingerprints and water spots. It might be difficult to find accessories that match.
Oil-rubbed Bronze – Growing in popularity as an alternative to more traditional finishes, this choice provides a traditional look and will fit into a contemporary bathroom remodel, too. It's durable and easy to clean and matching accessories are being added all the time. It does show water spots and fingerprints.
Copper – Copper is becoming one of the hottest style trends in plumbing fixtures. It makes a bold, unique statement. Its unmistakable color and texture provide a rich feeling. Copper is antibacterial in nature and fairly easy to clean – but it may take a little more scrubbing to maintain the polished shine. Getting a good, close match with accessories can be a challenge.
Choose A Pro To Complete Your Project
The trained, licensed professionals at Sauk Plains Plumbing and Pumps have decades of experience installing a wide variety of bathroom fixtures and accessories.
Call Sauk Plains Plumbing today at 608-798-2121, for assistance with your bathroom remodel, including installation of the latest bathroom fixtures in Cross Plains, Verona, Waunakee and Middleton WI.